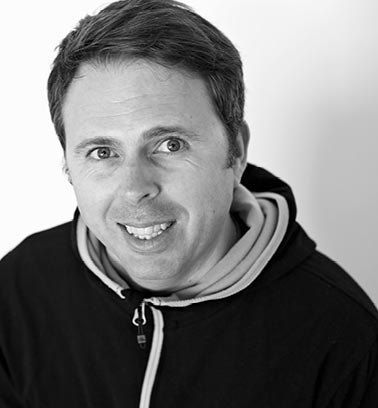 Warwick Maloney
Exercise Physiologist | Pilates Teacher | Remedial Massage Therapist | Educator
I have always been a mover, as a child sports such as baseball, soccer and surfing were a big part of life. A gap year (which became multiple years…) working in ski resorts saw me living and snowboarding in the Colorado Rockies where I first undertook a Pilates class. Instantly I was hooked and the seed for Movement Health was planted.
I began my Movement Health education with the study of Remedial Massage, followed by Exercise Science and Pilates, the common thread being a desire to learn more about helping people improve their health. The culmination of my formal education was being awarded a University scholarship to undertake a research project; the final thesis was awarded First Class Honours.
For five years I managed a studio practice in Forster on the New South Wales Mid-Coast and today I manage Movement Health as an online presence. Through Movement Health I'm here to promote whole-body health, develop quality online learning and support people so they can thrive.
Accredited Exercise Physiologist

Diploma of Polestar Pilates Studio and Rehab

Bachelor of Exercise Science & Nutrition (First Class Honours)

Pilates Alliance Australasia Level 3 member

Diploma of Remedial Massage

Australian Strength and Conditioning Association Level 1 member

Fellow of the ATMS Accredited Practitioner

Cert IV Training and Assessment
Professional Interests
Pain science
I have committed a large share of my own professional development to the study of modern pain science; the neuroimmune system is such a fascinating part of our movement physiology.
Physical culture
The Physical Culture Movement of the late 1800's and early 1900's is where all of my Movement Health interests come together, the origins of Exercise Science and modern Massage can be found in the Physical Culture Movement. During this time Physical Culturists such as Joseph Pilates shared their exercise philosophies whilst encouraging individuals to engage with their own health. I write about Physical Culture in the Movement Blog and in 2019 I presented at the Pilates Alliance Australasia national conference on the topic of Physical Culture.
"I love being outdoors and can often be found near a beach somewhere on the NSW Mid-Coast. When the weather cools I shift to the Snowies and Thredbo becomes my Winter home."
It's my belief that true learning is an intrinsic person-centred experience. Through Movement Health I hope to provide training that gives learners a broad summary of a topic and then inspires students to explore areas that are interesting and meaningful for them.
As a lifelong nature lover and outdoor enthusiast, it is my intention that Movement Health is committed to doing good deeds in the climate space. Movement Health aims to donate time, services and a percentage of sales to supporting environmental causes.
I believe preservation of the natural environment is a cause worth fighting for. Through Movement Health I am committed to exploring ways of doing business that respects the natural environment. It is my aim to use Movement Health resources, my personal investments, my voice and imagination to advocate for the environment and better (greener) ways of doing business.
The aesthetically driven narratives regarding exercise in popular culture need to stop. Healthy Movement can heal and is one of the best things an individual can do to positively affect health at any age or ability. I aim to advocate for Healthy Movement as a whole body experience that develops citizens and builds community.
Movement Health has taken on many different shapes over the years, however the one enduring theme has been, 'helping people and doing good'. This core value underpins everything Movement Health stands for.
Created with